HAAS Recycling Systems at the IFAT: Proven screening technology becomes mobile
19.05.2022
The new ALVA starscreen forms a perfect coordinated team with the TYRON pre-shredder. The stationary version of the ALVA screen is already impressive in countless applications – now the technology is going mobile.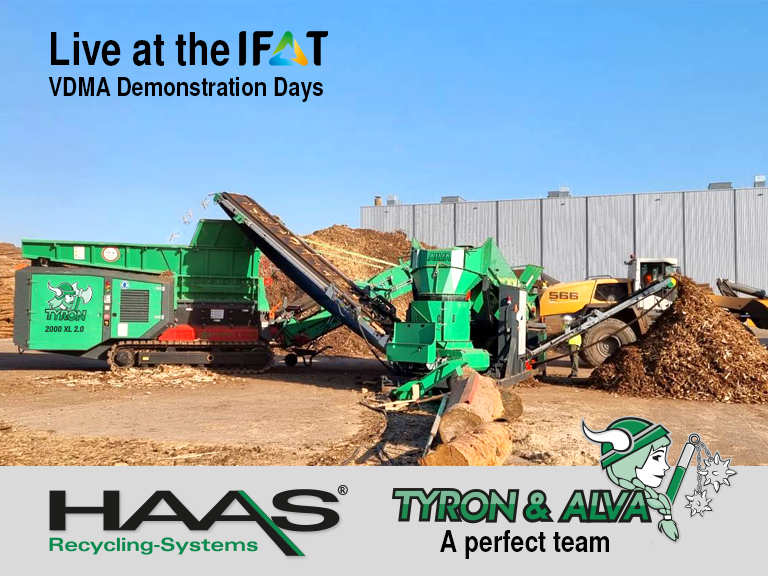 © Haas With its intelligent 2-shaft system, the HAAS TYRON easily shreds a wide range of materials. In waste wood, the German Viking is a real weapon! The extra-fine tool configuration guarantees uniform wood chips and a high throughput. Iron, such as metal plates, hinges and nails, are reliably separated by the shredder's neodym overband magnet. The pre-shredded material is then fed directly to the ALVA starscreen.
The ALVA starscreen reliably separates two fractions. The highlight is the integrated screw conveyor for collecting and discharging the fine fraction. The material is transferred to the discharge conveyor by the screw conveyor. The oversize material can be fed automatically back to the shredder or stockpiled by the radial discharge belt.
ALVA is compact and impresses with an outstanding screening capacity (200 m3/h). The assembly on a hook-lift frame provides flexibility. The electric drive and the wear-resistant, crew conveyor guarantee maximum efficiency.
Alva is suitable for screening out pre-shredded material/s in addition to waste wood:
· Roots
· Waste wood
· Railway sleepers
· Pallets
· Paper and cardboard
Experience the strengths of the mobile HAAS Duo live at the VDMA Demonstration Days during IFAT in Munich. Please use the following link for free registration: http://www.ifat.de/tickets/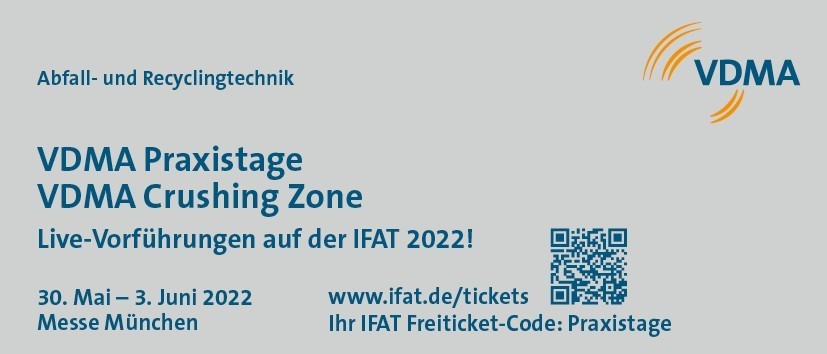 Please enter the ticket code "Praxistage".

The voucher is valid for one day ticket.

Hall B6 415/514