Eriez® reports soaring demand for coolant recycling systems amid supply chain scarcities
04.04.2023
Eriez Senior Technical Sales Representative Clay O'Dana reports that the company is experiencing heightened demand for coolant recycling systems as economic and supply chain constraints make it challenging to obtain new coolant.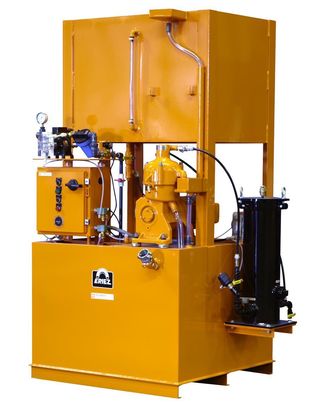 © Eriez
"With the current shortage of certain ingredients required to produce coolant affecting availability, more customers are investing in solutions to prolong the life of their coolant," says O'Dana. He explains that the economic climate is also playing a role in boosting demand. "Larger companies can easily spend US$ 100 000 to US$ 300 000 a year on disposing of coolant alone, and inflation is massively driving up those costs."
According to Eriez, recycling coolant is one of the most effective ways to lengthen the life of the coolant while saving money on cleaning and disposal fees. The primary expense with coolant maintenance is the changing and disposal of the old coolant. By recycling and repurposing the coolant already in the system, costs decrease. Sump cleaners remove solids in the coolant while coalescers and high-speed centrifuges remove tramp oil. "Using Eriez coolant recycling systems, coolant can be reused two or three times over. Implementing this practical solution, customers can cut their disposal costs by as much as two-thirds," says O'Dana.