Conference: Recy & DepoTech 2020 - Are you already registered?
13.11.2020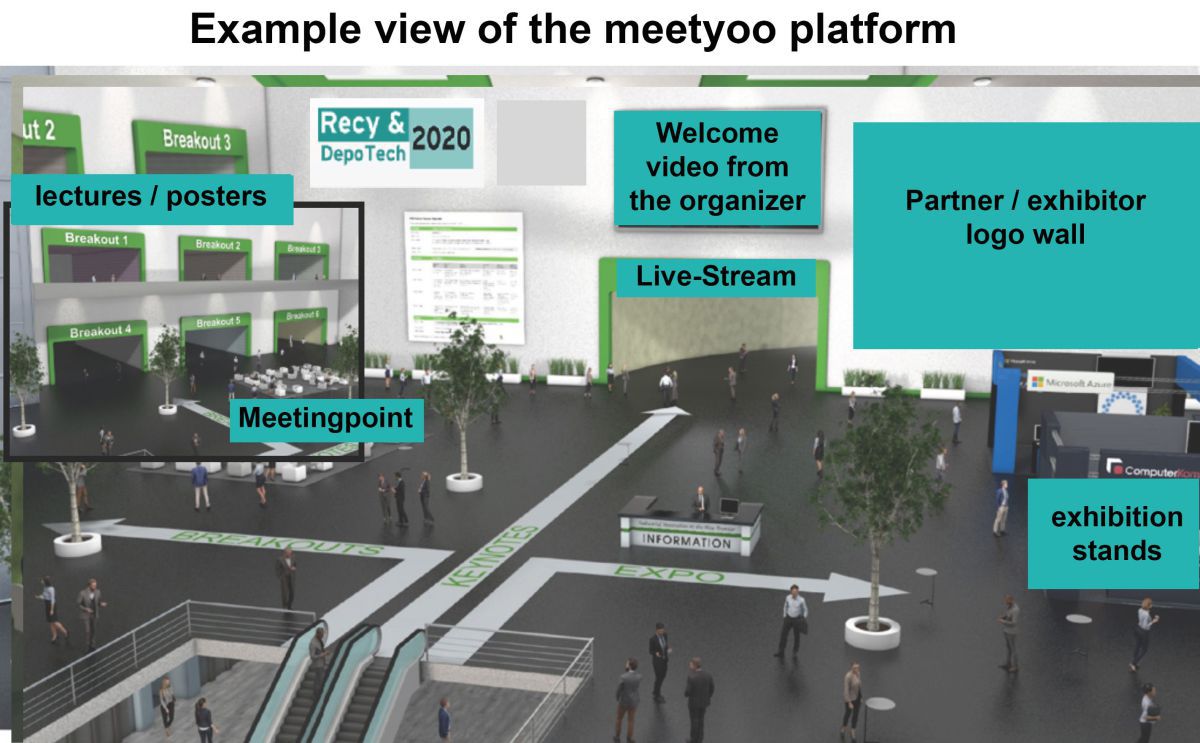 © AVAW Due to the new corona requirements in the district of Leoben (traffic light color RED) and at the Montanuniversitaet Leoben (internal traffic light color ORANGE) we unfortunately had to convert our hybrid Recy & DepoTech (largest waste management and recycling conference in the German-speaking area) – 18 to 20 November 2020 – completely into a virtual conference.
Are you interested in participating in our first virtual conference?
Registration deadline is on 15 November 2020.

Please have a look at the modified conference programme here.
Information about the virtual conference world can be found on our conference website.