2022 sees Vecoplan record yet another most successful year in the company history
25.05.2023
The Vecoplan Group achieved its third consecutive record year in 2022. Revenue continued to increase to a new high, and the order intake also remained high. The reason behind this constant success? The leading provider of machines and systems for preparing and handling primary and secondary raw materials for material and thermal recycling has positioned itself particularly broadly and oriented itself on the future.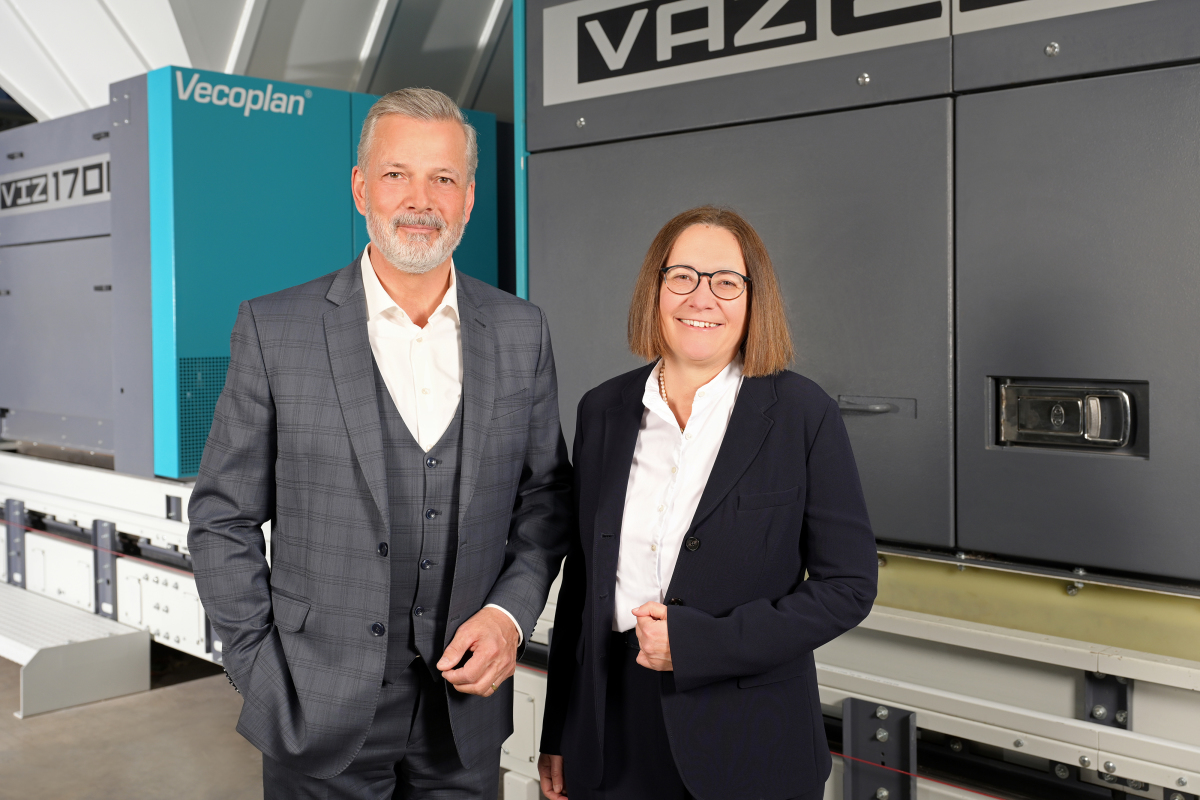 Succes message from Werner Berens (left) and Ina Hannen
© Vecoplan AG

Succes message from Werner Berens (left) and Ina Hannen

© Vecoplan AG

"In the past year, we were able to significantly increase our revenue again, putting us at a new record high," said Ina Hannen, CFO of Vecoplan AG. The order intake also remained at a consistently high level. "The largest single order in the company's history is also progressing as planned." Based in the Westerwald region of Rhineland-Palatinate, the company delivers and installs mechanical processing and storage technology to produce bio-based thermoplastics. CEO Werner Berens adds: "Our continued success is primarily anchored in our broad positioning. The customers come from a wide range of industries. Our extensive product portfolio in complete processing technology supports them as partners in single machine orders, complex systems and even mega projects."

Vecoplan has focused on product development in recent years to ensure this approach. The machine builder also presented its latest innovations at the IFAT and K trade fairs in 2022. The company exceeded visitors' expectations and generated more interesting contacts than in the years before the coronavirus pandemic.

In the past year, the mechanical engineering company also increased its workforce by more than 50 employees in a wide range of business areas. Vecoplan places great emphasis on the integration and development of personnel. However, the company also focuses on training and developing its own junior staff and giving them long-term prospects.

So what are the plans and expectations for 2023? "We will continue to invest this year," explains Berens. "A double-digit sum in the millions will flow into expanding our production and further internationalising the Vecoplan Group." Vecoplan is driving forward with internationalisation. Among other locations, the company expanded its branch in Italy and opened a new sales and service centre in France in 2022. Other sites in different countries and regions are planned. "With these measures, we're responding to the continuing high volume of enquiries and offers," adds Ina Hannen.