ITENE
Technological solutions for sustainable and circular plastics

The ITENE research centre will participate from 19 to 26 October in the next edition of the K trade fair in Düsseldorf (Germany), where it will show its technological solutions to guarantee the sustainability and circularity of plastics.
With the slogan "Leading the change for the circularity of plastics", at the ITENE stand (Hall 5/E01) of the fair, located in the Messe Düsseldorf exhibition centre, visitors will find new materials and recycling technologies for the circular economy, as well as innovative processes for the transformation of organic and polymeric waste into new materials. In addition, testing services for plastic products and packaging will also be on display.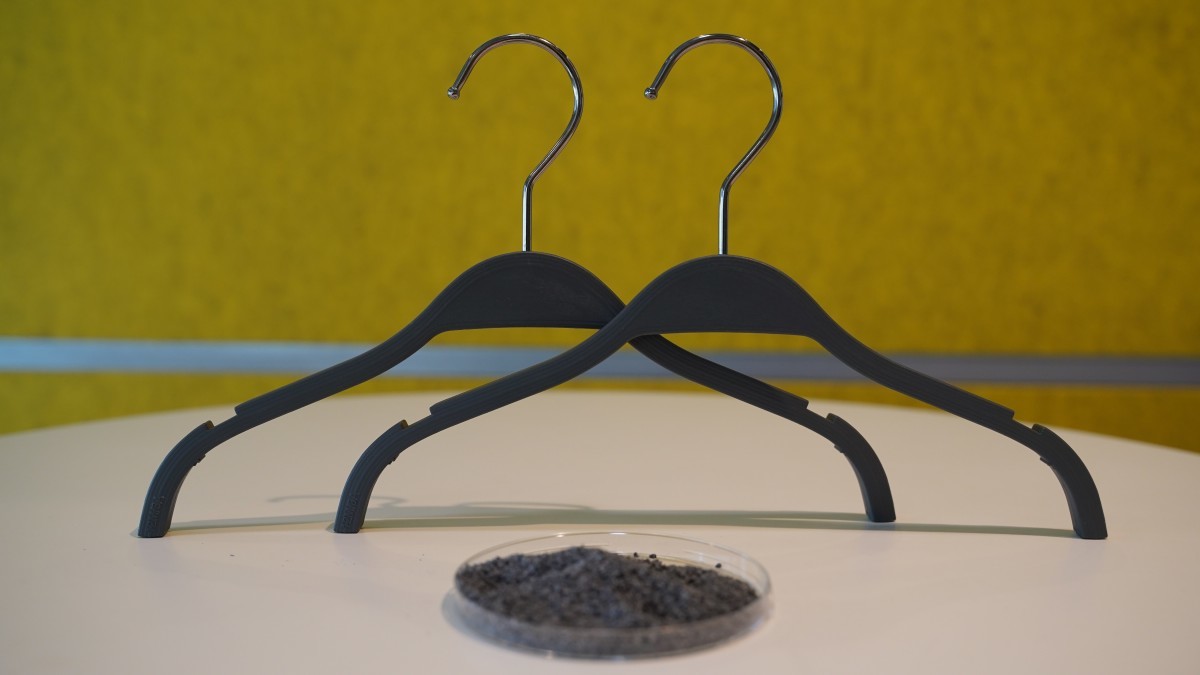 © ITENE In this way, solutions will be shown to meet the needs of the industry, for which all the stages of the life cycle of plastics will be presented, including the development of new materials; the introduction of recycled material; the development of sustainable inks, adhesives and coatings; the evaluation of whether a material is recyclable, reusable or compostable (through tests in ITENE's laboratories, recognised by the main certifying bodies); and the eco-design and optimisation of plastic products, as well as the analysis of their carbon footprint and their life cycle.
In addition, solutions to verify compliance with the food safety requirements of the products will also be exhibited. With regard to the end-of-life management of plastics, innovative recycling, composting and waste recovery processes will be presented, including their use in the development of new materials for industry.
Tailor-made solutions for companies
In terms of sustainable and advanced materials, ITENE's stand will showcase compostable developments, both industrially and domestically, with good processability in conventional equipment, such as a film for semi-liquid products that guarantees optimal product preservation, and another home compostable film with improved mechanical and barrier properties and suitable for the preservation of cosmetic and food products.
In terms of formulations for rigid plastics, an industrial-scale compostable closure for food applications will be presented that has three times the elongation at break compared to the starting material, giving it greater flexibility and toughness, especially at the hinge.
Also, on display will be compostable, recyclable, and reusable fish boxes, as well as high-performance compostable single-use kitchenware in which wheat waste has been used as a reinforcement for a biopolymer, among other solutions. With regard to the development of new products from waste, post-consumer recycled plastic coat hangers made from waste recovered from the grey bin will be on display.
Likewise, at the K fair, ITENE will exhibit the results of innovative recycling processes, such as a depolymerisation process for the chemical recycling of PET packaging waste, a delamination process for multilayer and multi-material flexible packaging to obtain high quality materials, or a process for the recovery of by-products from the dairy industry for the production of edible film.
Research in progress
The research centre ITENE has been developing technological solutions for 28 years through R&D&I, where it develops materials and technologies for the circular economy. R&D&I represents more than 87 % of its activity, which is reflected in research projects in Spain and internationally, where it participates in several European projects. Thus, since 2008, ITENE has taken part in more than 100 projects funded by the European Union, of which it is or has been the coordinator of 17 of them.
In 2022 alone, ITENE is working in 25 EU projects together with more than 400 companies and entities, and since 2007 it has obtained 32.3 million € in returns from the European Union.
In its more than 7000 m2 of facilities, of which 3000 m2 are devoted to laboratories and pilot plants equipped with the most advanced technologies, ITENE is currently working on several European projects coordinated by ITENE, which will be explained at the ITENE stand at the K trade fair.
In the MERLIN project, new processes for sorting, delamination and recycling of multilayer post-consumer packaging, both flexible and rigid, are being investigated. The SCALIBUR project promotes the recovery of organic waste and its transformation into high added value bioproducts.
The ENZYCLE project is developing an innovative process for the enzymatic recycling of plastics and the SEALIVE project is working on new bioplastics that reduce pollution of land and sea.
In addition, the companies attending the fair will be able to know the open call of the BIONANOPOLYS project, which will open at the end of 2022 and to which they can apply to test their developments in bio-based materials with high added value nanoparticles, whether they are additives, raw materials, composites, or products for various sectors.
ITENE will also explain in Düsseldorf how the BIOMAC project will help to expand, with a European network of pilot plants, the production of bio-based and nanostructured plastic materials.
Hall 5, stand E01