From test run to purchasing decision
New at Rieger Entsorgung: the mobile XR3000RC shredder by UNTHA
By giving its customers the option of testing a shredder on site, UNTHA shredding technology offers them particularly favourable conditions for choosing the solution that is right for their needs.
Rieger Entsorgung based in Neumarkt am Wallersee made use of this option and tested the UNTHA mobile XR shredder with its new RC cutting system for a whole month on their own premises in summer 2021. The conclusion: The company was so impressed with the demo unit that it decided to purchase a new XR3000RC mobil-e.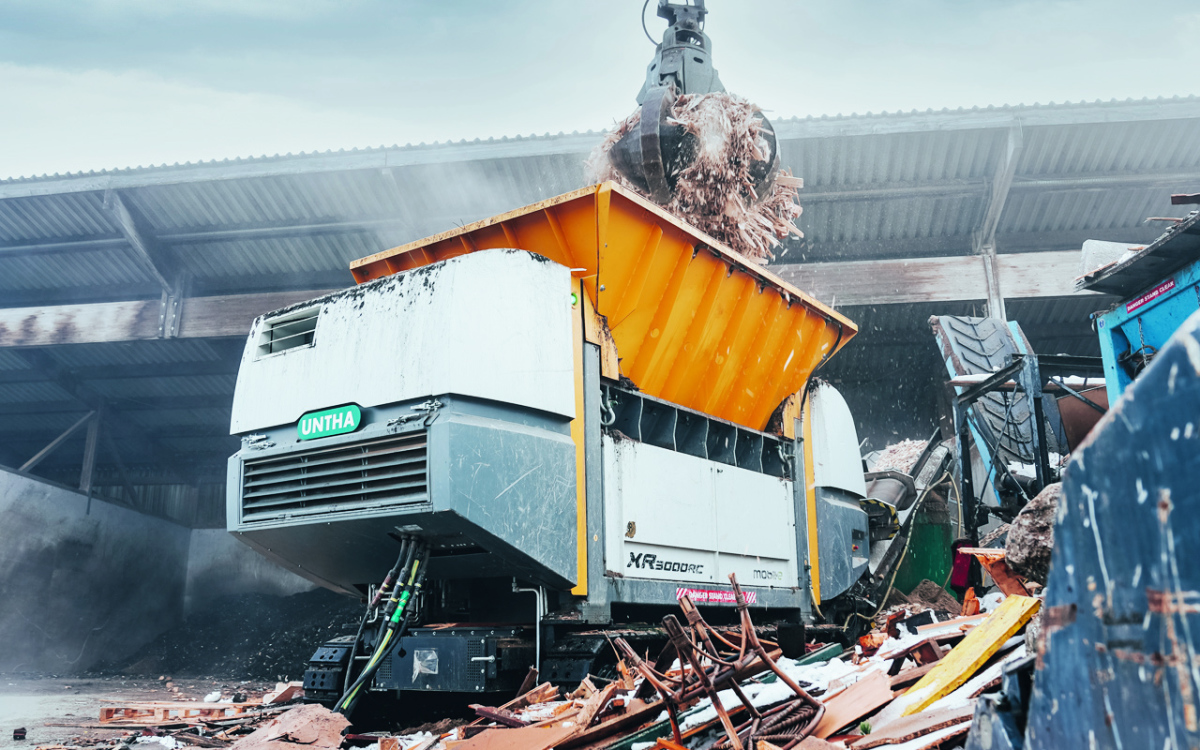 UNTHA XR3000RC shredder at Rieger Entsorgung
© UNTHA

UNTHA XR3000RC shredder at Rieger Entsorgung

© UNTHA

As one of Austria's leading recycling companies, Rieger's core business lies in waste disposal and expert recycling of different types of waste, such as industrial and commercial waste, waste wood, green waste, scrap iron, tyres, electronic waste and much more. For the processing of waste wood, the company had been looking for an energy-efficient shredding solution with a single unit that would guarantee both a throughput of 30 to 40 t/h and a grain size of G10 to G100.

The purchasing decision was made after the test run, says Managing Director Johann Rieger: "UNTHA gave us an XR3000RC mobil-e to test for a month. This test run showed us that throughput, tool wear and energy efficiency are highly satisfactory." Based on the values obtained during the trial run, the company decided to purchase a new UNTHA shredder. "The XR3000RC is exactly what we have been looking for and fulfils our requirements to a tee", says Johann Rieger. The new unit was recently delivered to the company premises in Neumarkt.