The winners have been determined
07.11.2023
In cooperation with the DIHK, the German Federal Ministry for the Environment and other partners, the GSA is honoring companies from 100 industries for the first time this year.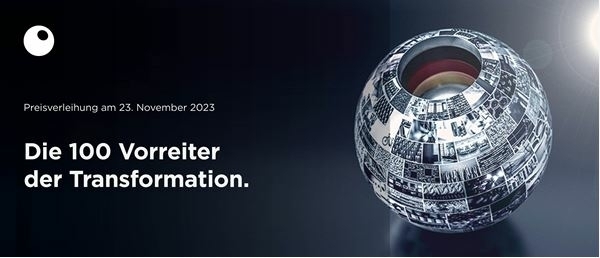 Successful solutions to the challenges of sustainability exist in all industries. Now it's a matter of taking them to a wider audience. Therefore, starting in 2023, the GSA - based on intensive research of publicly available information using AI and applications – will award the pioneers in 100 industries. Not "the best" or "the most sustainable" – superlatives create false expectations of absolute results.

At the GSA, independent expert juries with expertise and contextual knowledge decide on the pioneers based on sustainability profiles: companies that demonstrate effective, successful and exemplary contributions to transformation in their industry, that have become or should become role models. They represent a joint effort that unites rather than divides all companies in an industry.

In the nomination round, 100 expert juries selected the pioneers in each of the sectors based on researched profiles and active applications. The companies were then able to complete, update and expand their profiles. Now the decision round is underway, in which the juries award the top places in each sector.

After the votes have been counted, the companies will find out in September whether they are among the three finalists in their industry from the jury's point of view and will also be announced on the industry pages. The publication of the winners is expected to take place on 31 October 2023 as part of a special supplement of the GSA in the Frankfurter Allgemeine Zeitung.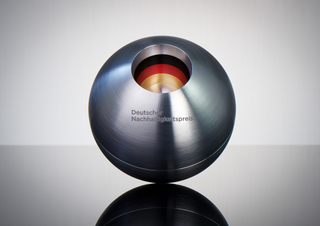 © Frank Fendler 2021
As guests on Thursday, 23 November 2023, during the day at the congress and in the evening at the award ceremony in the Maritim Hotel: the CEOs and sustainability managers of the 100 pioneering companies from all sectors, Federal Environment Minister Steffi Lemke, Federal Defence Minister Boris Pistorius, other prominent laudators, guests of honour from business and civil society as well as around 120 media representatives.
The 100 sector winners will receive their awards; in addition, five cross-sector winners will be honoured separately for their particularly exemplary achievements in the five transformation fields of climate, resources, nature, supply chain and society.
Tickets for the award ceremony can initially only be purchased by the finalists of the competition. Everything you need to know about the new methodology can be found below on this page or in detail here. Here you will find a list of all members of the expert juries.
www.nachhaltigkeitspreis.de/en/