Terex Ecotec appointed Lheureux as national distributor for France
03.09.2021
Terex Ecotec announced the appointment of Lheureux as exclusive distribution partner for France. Having been a distributor for the South of France for the last 5 years (through its sister company Medimat), this expansion of territory will see Lheureux supply the full range of Terex Ecotec's industry leading equipment throughout the country.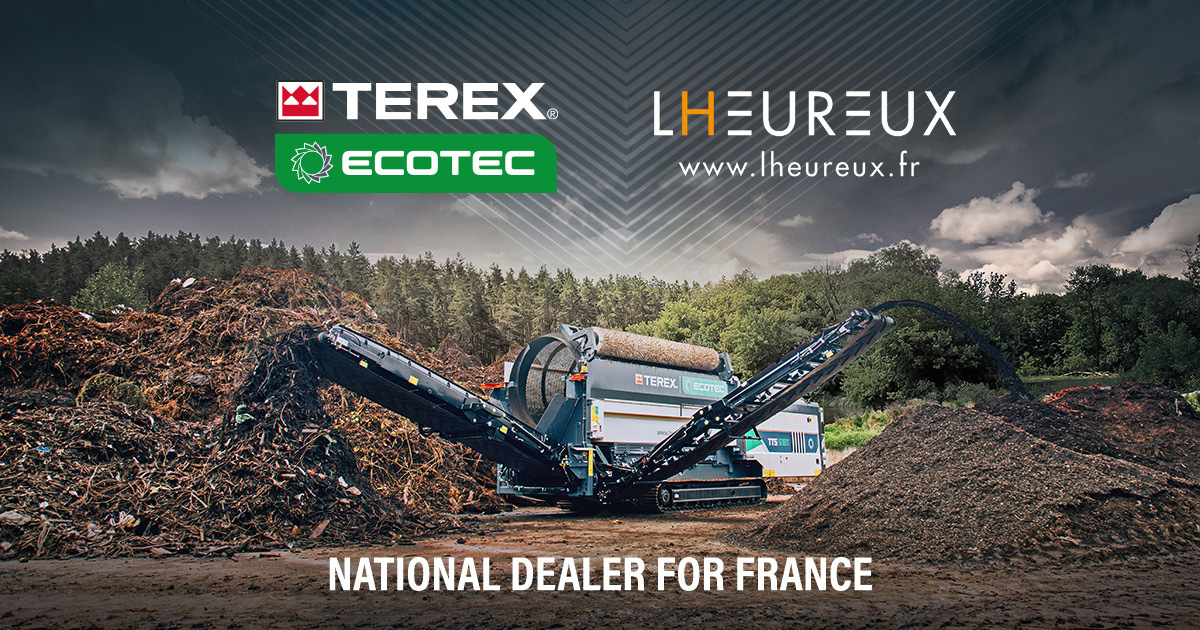 © Terex Founded in 1969, Lheureux has established itself as a leader in the sale and rental of equipment for the quarrying, aggregate recycling and waste recycling industries throughout France, representing several world-renowned brands. With a skilled and dedicated team of people, Lheureux are committed to delivering exceptional aftersales service and support to their customer base.
Florent Rey, Operations Director for Lheureux commented, "We are delighted to strengthen our relationship with Terex Ecotec and become the national importer of Terex Ecotec products in France. We began our partnership with Terex Ecotec in 2015 and the relationship has gone from strength to strength. Terex Ecotec's ever growing range of products has allowed us to establish Lheureux as a leading provider of full recycling solutions for both sales and rentals."
Terex Ecotec's Sales Director, Conor Hegarty explains, "Appointing Lheureux as the national distributor of Terex Ecotec products in France is the culmination of 5 years of success since we started working together in 2015. Lheureux offers excellent national coverage for both sales and aftersales and have invested strongly in people and premises so this was a natural evolution. Lheureux's extensive rental offering makes them ideally placed to grow our market share in France and we look forward to continued growth."
Lheureux's appointment signifies the next stage in Terex Ecotec's growth strategy with renewed focus on the French market. In addition to sales opportunities Lheureux will continue to provide parts, service and warranty support for Terex Ecotec equipment by their factory trained technicians.