Eva Baumann is the new Global Head of Business Field General Industries
Effective 20 January 2022, Eva Baumann has succeeded Jim Cottington as Global Head of Business Field General Industries. Baumann has previously been Head of Business Field General Industries EMEA since 2021. Under the business unit General Industries as part of INDUSTRY SOLUTIONS, CHT offers its customers innovative product solutions for automotive and electronics applications, cleaning and care products, the paper and leather industries, as well as process aids for the mining and agricultural industries.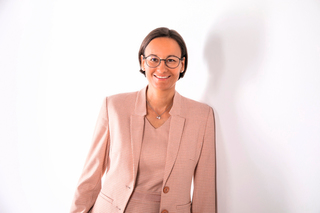 Eva Baumann
© CHT Eva Baumann brings to this role more than 20 years of professional and management experience in the chemical industry, in addition to degrees in marketing and human resources and organizational development. In 2021, she initially took over regional management in EMEA in the CHT Group before now assuming overall responsibility in the business field. "I see great potential to further develop the business field General Industries globally in a strong team," says Baumann. "With customer-specific service, innovative strength, and outstanding product quality, we want to continue to differentiate ourselves in the market. In the future, we will focus even more on the aspect of sustainability."
CHT's business field General Industries has its global administrative center at the Tübingen site, the Group's headquarters.